Contribution to Society
Society
Provision of safe and assured infrastructure (Water Supply and Drainage Business, Local Area Communication Networks Business)
Provision of a worker-friendly environment for employees working in the airport
Improvement of productivity through work style reforms
Disaster drills and drills by self-protection firefighting team
Implementation of basic life-saving certification
Basic life-saving certification is implemented so that each and every employee can provide first-aid promptly against sudden cardiopulmonary arrest. We make contribution to regional residents and tenants through employees' education on lifesaving and disaster prevention.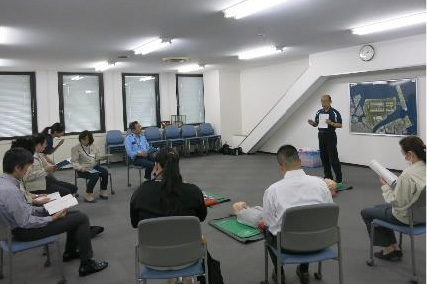 Participating in the examination of self-protection firefighting team drills
A self-protection firefighting team organized by the staff of our company participated in the examination of self-protection firefighting team drills (examination implemented by Kamata Fire Station and Kamata Disaster Prevention Management Association).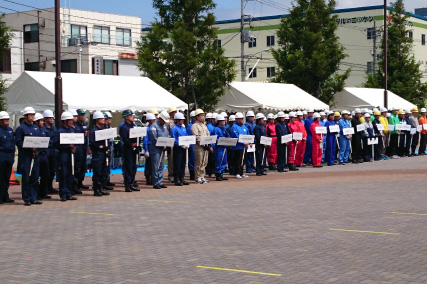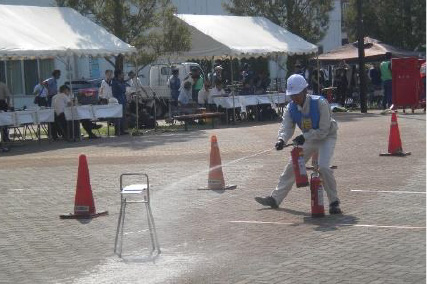 Equipment prepared against disasters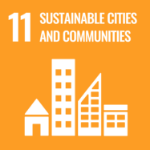 Emergency equipment installed in preparation for disasters
Our company, having its business base in an airport, a place having a highly public nature, and supporting the safety of airport operation and airline services, is upgrading disaster countermeasure equipment as a part of the Business Continuity Plan (BCP) in preparation for the occurrence of a wide-scale disaster in airport.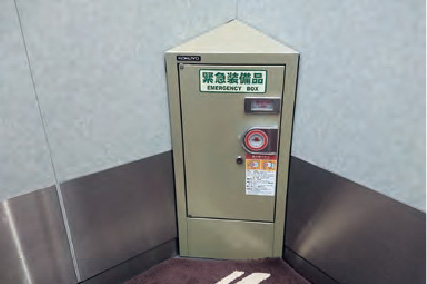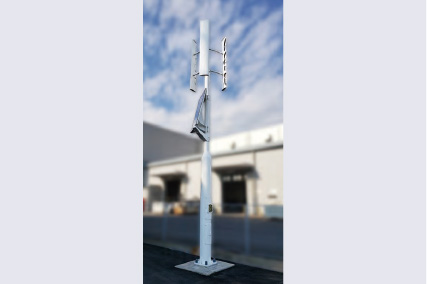 Installation of AED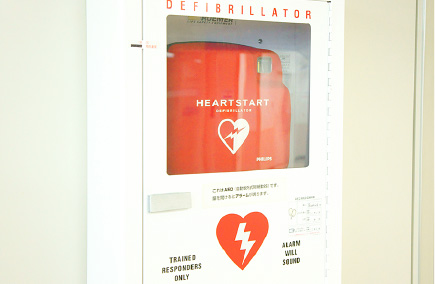 We prepare for emergencies by promoting the installation of AEDs in the common-use spaces of the facilities of our company, out of consideration for the safety of tenants and regional residents.
Introduction of barrier-free facilities
We are improving barrier-free facilities for the benefit of people with physical disabilities, and are actively working on facility maintenance.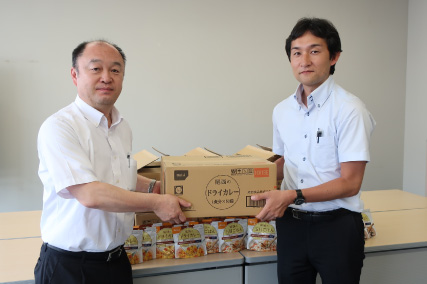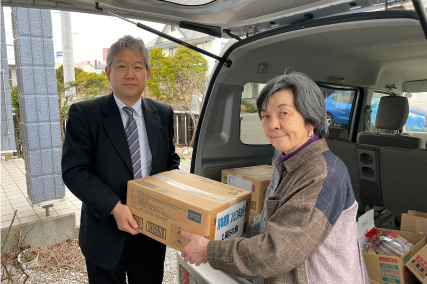 Work style reforms
Our company is working on "realization of the improvement of productivity through work style reforms" as one of the priority measures in the new Medium- to Long-Term Management Plan. We consider the maintenance and improvement of the health of our employees, which is essential for our business, as one of the top prioritized themes for management, and are upgrading various systems for health management.
Measures for the health management of employees
Subsidies for having a complete medical checkup
Fitness club discount
Injury and disease allowance
Subsidies for influenza immunization cost
Subsidies for having a medical examination for female ailments and lifestyle-related diseases
Industrial physician system
Stress checkup
Health checkup (twice a year)
Survey on fatigue accumulation
Mutual aid association system
Telework (Work from home)
Flexible working hours
Extension of office space (to secure social distance)