Our Mission
AFC Group Philosophy System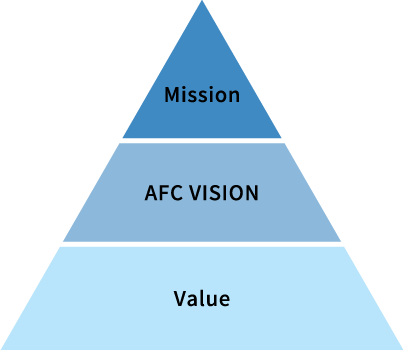 Our Mission
We, the Airport Facility Group, will contribute to the advancement of aviation and the creation of attractive communities through prioritizing and delivering valuable facilities and services.


AFC VISION
Toward creating unique value within and outside airports


Our Value
1
We endeavor to uphold the trust and confidence that the public and customer placed on us.
2
We will always remain fully committed to safety and security.
3
As airport and real estate professionals, we will always challenge ourselves to meet public and customer expectations.
4
We will always remain fully committed to preserve the global environment and actively contribute towards long term sustainability of our society.
5
We respect diversity and provide a rewarding workplace.
6
We actively promote and maintain highest standard of ethics and integrity.