Message from the President
Message from the President
While continuing to take on new challenges,
the company will contribute to developing the future of aviation and attractive towns.
President and Executive Officer

Shigeo Tamura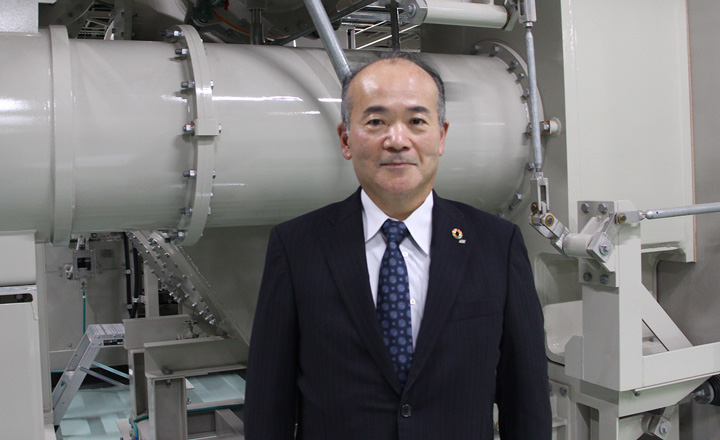 I am Shigeo Tamura, taking the chair of the president as of June 29, 2023.
We offer our heartfelt apologies to our shareholders and parties involved for causing grave concern and inconvenience over the occurrence of the governance problem regarding the appointment of company officials in the past, and the fact that some of the proposals on the appointment of officials were voted down at the 54th general shareholders' meeting.
Since its foundation in 1970, Airport Facilities Co. Group has been providing aviation-related facilities and other various facilities and services for more than 50 years in Haneda Airport and other major airports in Japan, responding to the needs of our customers and society. Recently, we have been expanding our businesses within and outside airports based on the know-how we have acquired in airports, widening the field of our business.
The normalization of economic and social activities after the occurrence of the COVID-19 pandemic has progressed largely, and many visitors from within Japan and abroad are arriving again in airports. On the other hand, there are still uncertainties in the international community caused by factors such as the circumstances of Ukraine, so we need to pay attention to the effect on the businesses of the company, both tangible and intangible.
Under such situation, we have entered the second year of our Medium- to Long-Term Management Plan formulated in 2022. As for recent efforts, we are currently working on the promotion of the Haneda 1-Chome Project by maintaining communication with parties involved. Further, we are acquiring real estate for sales in cooperation with AFC Asset Management Co., Ltd. established in May 2022. We aim to compose a privately-placed REIT while selling those real estates in the future after raising asset value and gaining profits. In addition, after the occurrence of the COVID-19 pandemic, we are investing as a major investor in an aircraft fund, which is the first fund for domestic investors, to develop a business portfolio resilient to risks, with diversified profit sources.
As for efforts outside the business operation, we have redefined our corporate mission and guiding principles according to the Medium- to Long-Term Management Plan in October 2022. We are also recognizing the promotion of sustainability as one of our challenges, and accelerating our efforts based on the Basic Policy for Sustainability.
The Airport Facilities Group will unite our efforts to contribute to developing the future of aviation and attractive towns through providing valuable facilities and services.
We ask for your further understanding and support for our business.
July 2023
President and Executive Officer